Squeezing Silver is a trial lawyer's memoir that takes the reader inside the courtroom of one of the most important trials of recent decades.  Famed Texas oil billionaire, Nelson Bunker Hunt, along with Saudi royalty, manipulated silver prices in four months in 1979-80 while meeting at thoroughbred horse events, five-star hotels and posh restaurants. When prices spiked from $9 to $51, they pocketed billions while thousands were cheated, including Minpeco, Peru's minerals agent.  Regulators conflicted by their dealings with Bunker failed to stop his "broad daylight conspiracy." When prices crashed two months later, the Hunt defaults threatened the US economy with collapse.
A federal jury in New York found Bunker Hunt, Mahmoud Fustok, brother-in-law to the future Saudi king, and three other co-defendants liable to Minpeco for $197 million after a six-month jury trial. Merrill Lynch, Bache & Co., ContiCommodity Services and three other major financial institutions settled for $64 million before trial. For those who enjoy a good legal thriller, it provides the twists, turns and insights not found in most legal stories.  For those interested in business and the markets, the book recounts the bizarre events and regulatory failures that were the prequel for the 2008 Great Recession.  For lawyers in trial practice or in arbitration, it provides stories that are lessons in advocacy, and direct and cross-examination.
Nelson Bunker Hunt strides down the center aisle of the packed courtroom, shoulders back, head up, eyes focused forward. Short, rotund with a pudgy face and sandy hair, he is wearing a gray business suit, presumably tailor-made, although Bunker might be proud to tell you he bought it off the rack. He looks poised. This is the moment the jurors—four women and two men—have been waiting for; they are sitting erect, three of them on the edges of their seats. …
As Bunker settles into the hard, wooden witness chair, he turns toward his lawyer who was standing across the well of the courtroom waiting to ask him questions. I am watching Bunker's every move. I know he is nervous; so am I. In different ways, confronting turning points in our lives.
– Prologue excerpt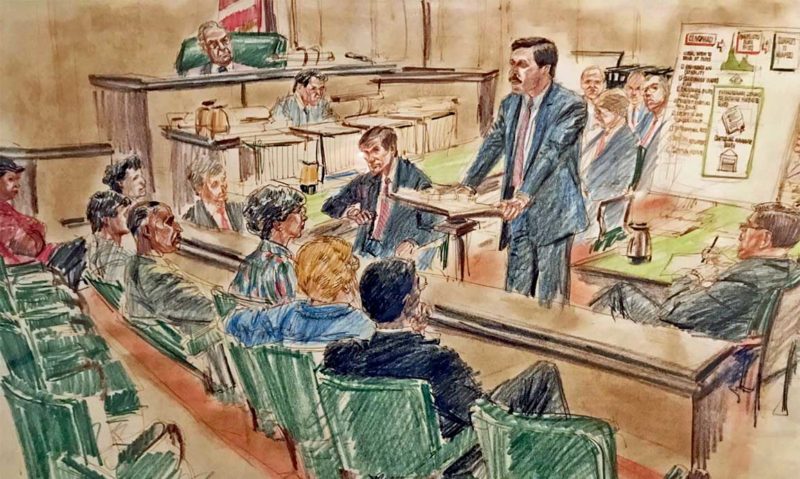 "A fascinating view inside what was perhaps our first modern financial meltdown.  Mark Cymrot's meticulous account reads like a legal thriller – complete with larger than life characters, secret liaisons, and all the machinations we have come to expect from powerful defendants.  In the end, there was justice, of a particular yet meaningful American sort.  Could this still happen today?"
"A real life Perry Mason story. Loved reading this book."
"In Squeezing Silver, Mark Cymrot depicts his intense confrontation as a young lawyer with three legal titans in the midst of a historic trial.  Having known these four fine lawyers, I know Mark's descriptions are realistic and perceptive.  The story is exciting, and Mark's insights about a remarkable courtroom battle are uniquely revealing."
"Whenever I look back on my career, I realize how fortunate I was to work under the leadership of Mark Cymrot in the landmark silver lawsuit.  In Squeezing Silver, Mark shows you why."
"I finished Squeezing Silver…. Aside from scaring the bejesus out of me regarding the upcoming trial on which I will be a witness, I thought it was a fun read. A very technical topic that Mark was able to make narrative. At the very end, his discussion of how the losses threatened the banking system conjured up long forgotten memories of the bad ole days of Glass Steagall and the McFadden Act."
About the Publisher
TWELVE TABLES PRESS
Twelve Tables Press is an independent legal trade and education press located in historic Northport, New York. The press was founded with a unique intent — to champion the individuals in law who have made a mark on our society, as scholars, eyewitnesses, or pioneers in shaping the United States legal system.  Visit Twelve Tables Press online.