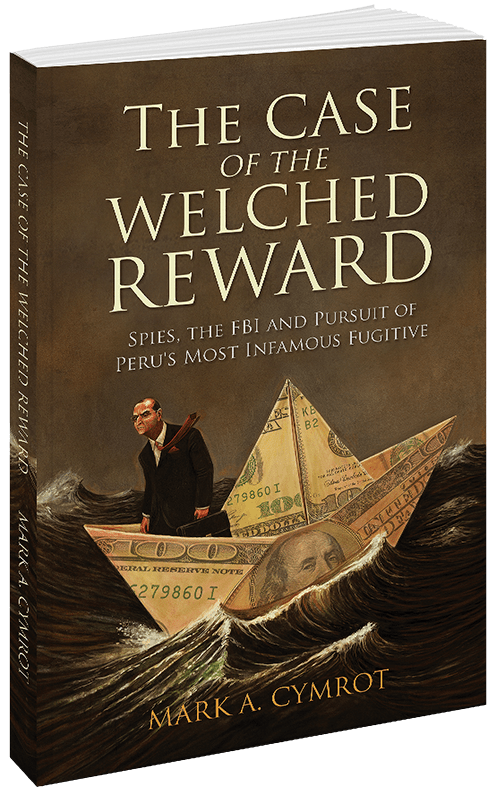 "A captivating account of a spectacular legal drama."
"In this nonfiction work, [Mark] Cymrot, a lawyer, recounts a peculiar case in which a Venezuelan spy sued the nation of Peru. … With impressive clarity, Cymrot unravels this exceedingly complex case. … The author lucidly limns the extraordinary details of Montesinos' capture as well as the grim history of Peru under Fujimori's often brutal tenure as president. A fascinating blend of history, legal drama, and espionage thriller, Cymrot's story is as engrossing as it is historically illuminating. The author is a talented storyteller—he painstakingly documents every relevant detail but never at the expense of the larger narrative."
"Mark Cymrot's book is a cross between a John Grisham thriller and counsel's skeleton argument. It provides a riveting insight into the US legal system, and the international legal battle between the Peru government following the flight of former national security chief Vladimiro Montesinos (pictured above) and a Venezuelan spy (Jose Guevara) who claimed a $5m reward from the government. Issues of sovereign/state immunity are explored in some detail. Cymrot also provides an insight into the procedural machinations of the US court system…"
"In his latest book, The Case of the Welched Reward, attorney Mark Cymrot takes readers on a personal journey to the front lines of an international legal battle brimming with suspense and intrigue.  From the streets of Lima, Peru to the courtrooms of Miami, the gifted attorney is locked between his quest for justice and the rules of the game, as he pushes through a thicket of obstacles, making his moment of victory quite memorable.  This is a true adventure story spiced with the plot twists, dodgy characters, and marvelous intricacy of a mystery novel."
Reward takes the reader behind the scenes of an international manhunt and an unusual lawsuit that rattled law enforcement in three countries. The story is born out of a real-life spy thriller—the flight of Peru's notorious National Security chief, Vladimiro Montesinos, who was accused of many crimes that grew to include extra-judicial killings, extortion and stealing a billion dollars in government money. The lawsuit, Jose Guevara v. Republic of Peru, was brought by a Venezuelan spy who claimed Peru's $5 million reward after he was caught in an FBI sting attempting to extort a Miami banker to release Montesinos' dirty money. The next day, Venezuelan President Hugo Chavez triumphantly announced Montesinos' capture and extradition to Peru "more quickly than immediately," followed by a tripartite diplomatic flap over credit for Montesinos' arrest. What happened in Guevara's jail cell is an untold story that is the key to whether Guevara earned Peru's reward. Mark Cymrot, one of America's leading trial lawyers, took over Peru's defense after the U.S. Court of Appeals had rebuked Peru for "welch[ing]"—reneging—on its promise to pay Guevara the reward. He uncovered a story that "reads like the latest spy thriller," according to the appeals court's second opinion. As this tense story unfolds, Reward provides insights for courtroom spectators into the art of persuasion, strategies for cross-examination, and storytelling.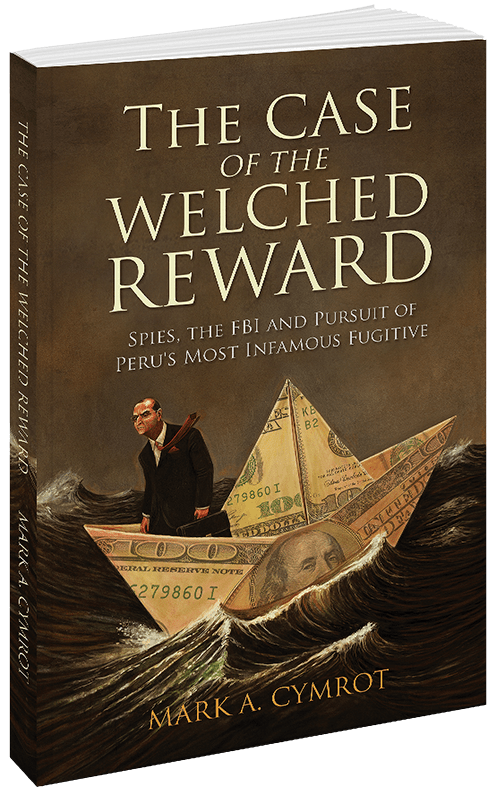 Mark Cymrot and Ann Hagedorn, Sleeper Agent: The Atomic Spy in America Who Got Away, spent an evening at The Writer's Center, discussing two masters of deceptions – with very different fates.
About Sleeper Agent: This "historical page-turner of the highest order" (The Wall Street Journal) tells the chilling story of an American-born Soviet military-trained spy who, under cover as a U.S. Army corporal, infiltrated two sites of America's atom bomb project in World War II. "Worthy of John Le Carre" (The New York Journal of Books), Sleeper Agent was a finalist in the 2022 Edgar Award, Best Fact Crime.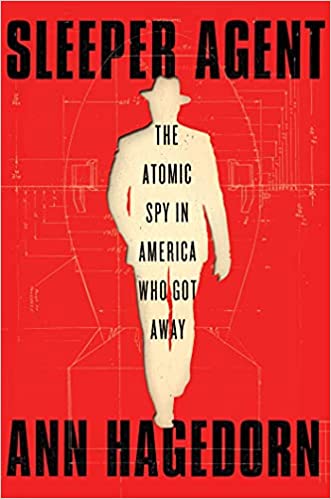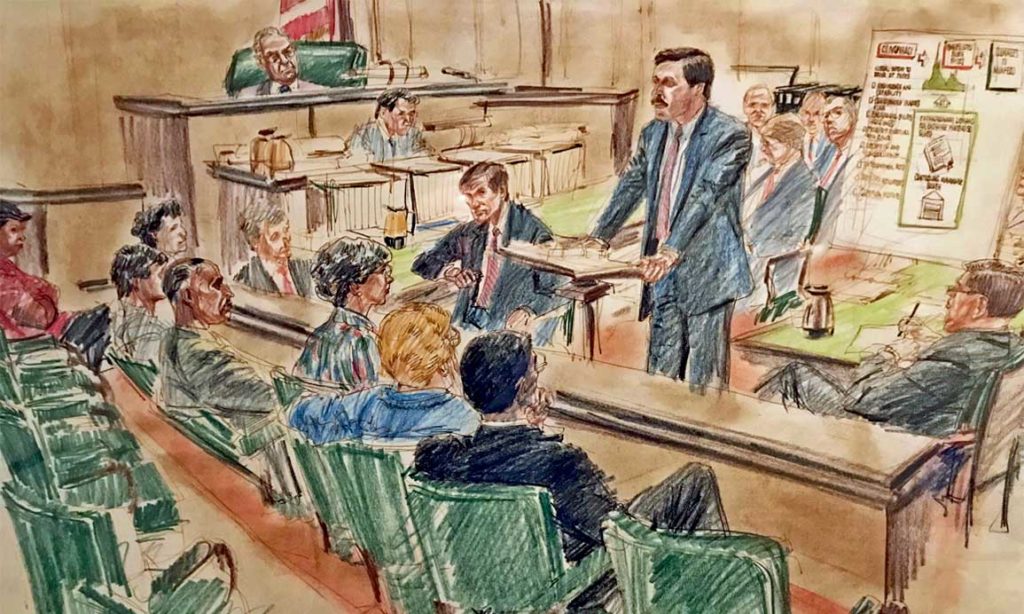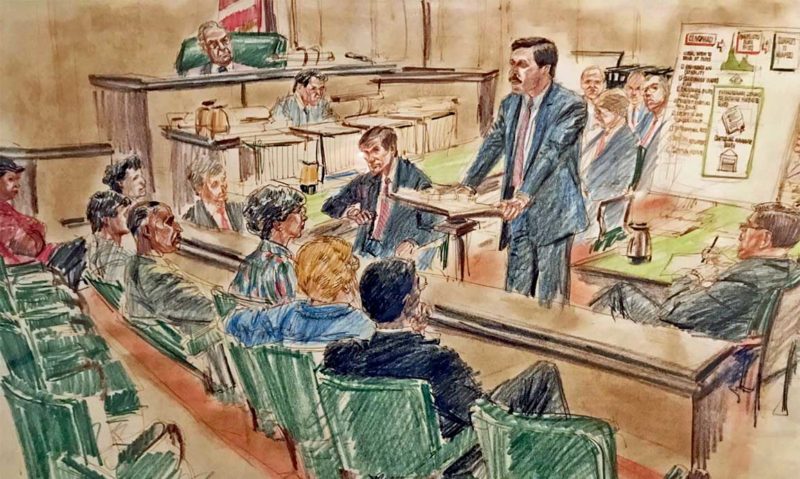 "A real-life Perry Mason story. Loved reading this book."
Go inside the courtroom of one of the most important trials of recent decades. Meet famed Texas oil billionaire, Nelson Bunker Hunt, who along with Saudi royalty, manipulated silver prices from $9-$51 in 1979-80. Glimpse their posh lifestyle, and ponder the surprising conflicts of interest at the commodity exchanges that stayed the hands of the regulators, led to the silver market crash and the first too-big-to-fail bailout engineered by Fed Chairman Paul Volcker to save the US economy.
Squeezing Silver was published in 2019 by Twelve Tables Press, an independent legal trade and education press located in historic Northport, New York. The press was founded with a unique intent — to champion the individuals in law who have made a mark on our society, as scholars, eyewitnesses, or pioneers in shaping the United States legal system.